I've been trying for almost a week to write something about FuckYouAstrology. I don't know what to say though. I met Wil Smith in '07 (which, looks like 2 years ago, but wasn't) soon after i had my accident and I was still learning to eat food with my new false teeth. We got along well together and I spent the night spooning him and being entertained by his dalmation - Bill Murray. HEY BILL MURRAY! Wil and I sang a couple of songs to eachother, and at this time this band was called the Orphan's Project.
FLASH FORWARD to mid-2008 and I get to see him play with Lara (drums) at the same show I'm playing, supporting the launch of Woollen Kit's album. They were probably the superstars of the night. I then got them to play a show supporting Hee Haw, alongside druids, louise, and my band. A bunch of kids who had seen FYA play the night before came to the show and so they proabbly had the most attentive crowd of the night (Pretty sure 95% of that lot didn't pay entry fee too!). Following that I next saw them play at Puny Mounds and they were shiney like moonbeams and adopted me in a song and everyone was charmed. CHarmed to death, I'd say.
After that show Wil asked Dase (ex-too many bands + the internet) to play bass/effects etc for the project, which although is an awesome idea I was kind of skeptical of. I just didn't recognise any hole in the line up or sound of the project that would lend for a necessity for a third member?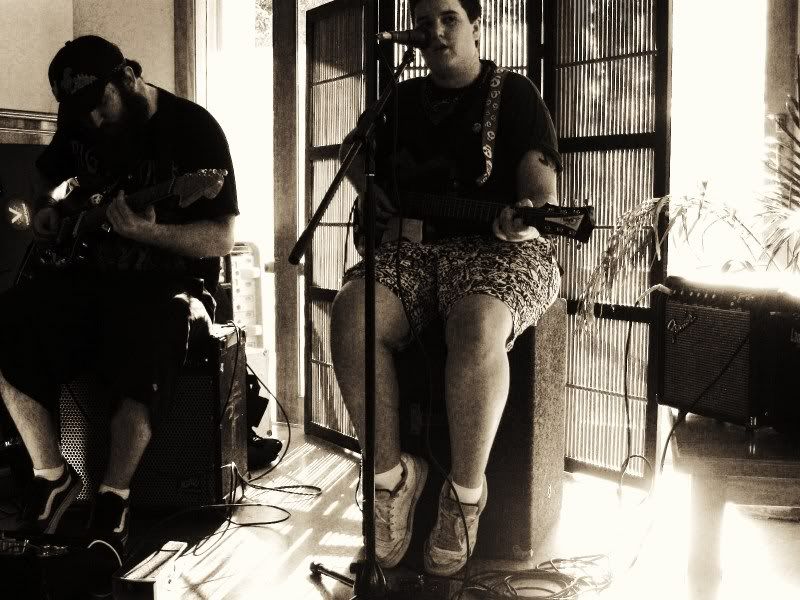 I went to a house show full of the same kids who came to the Hee Haw show only to see FYA, and I came solely for the purpose of seeing FYA. Lara was MIA so it was Wil and Dase, Dase's first time playing live with the project. Despite being almot blatantly ignored by the cliquey group at the show, they play well and tight and I look forward to upcoming shows (may I be able to see them since I'm moving) and hearing releases. This was recorded live at that house show to my i-river. I have no recording programs on my computer, so deal with it.
1. Pap Smear
2. Honey Bunch
3. Hermit Crab
4. Lezzo
5. Parental Guidance
6. Cute Song
http://www.mediafire.com/download.php?hyzmgjdnkz2
WMA format, 13.3 minutes.